Richbay PLIC13 plug-lock inserts prevent accidental disconnection of C14 power cord from C13 outlets.
Ensure IEC60320 power cords are securely locked during routine network maintenance.
Increase reliability and avoid network downtime.
Compatible with any C14 plug C13 outlet combination.
Simple and fast installation, just place plug-lock insert over c13 receptacle and plug in C14 power cord.
Pull tabs enable safe retraction of C14 power cords from C13 outlet by simply pushing down both pull tabs simultaneously.
Simple, reliable and low-cost alternative to expensive locking cords and other network hardware.
Available in 5 colors :Black, Blue ,Red ,Whit and Yellow.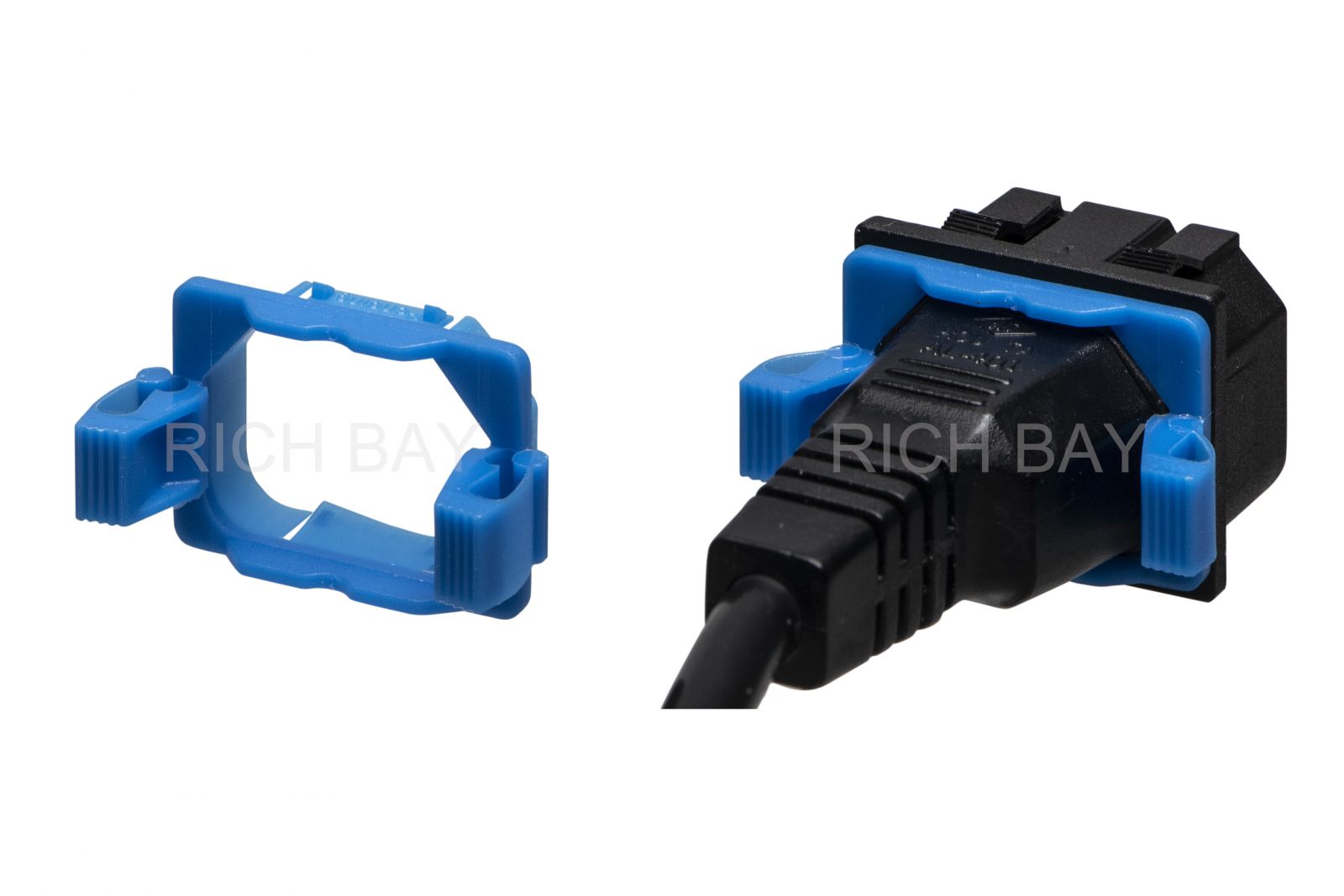 How to use our Power Cord Lock-Insert: